"When you are praising, when you are appreciating, when you are acknowledging value, when you are looking for positive aspects, when you are laughing, when you are applauding, when you are joyous, when you are feeling that feeling of appreciation pulsing through you, in those times, there IS NO RESISTANCE within you. You are, in those moments, vibrationally up to speed with who you really are." ~Abraham-Hicks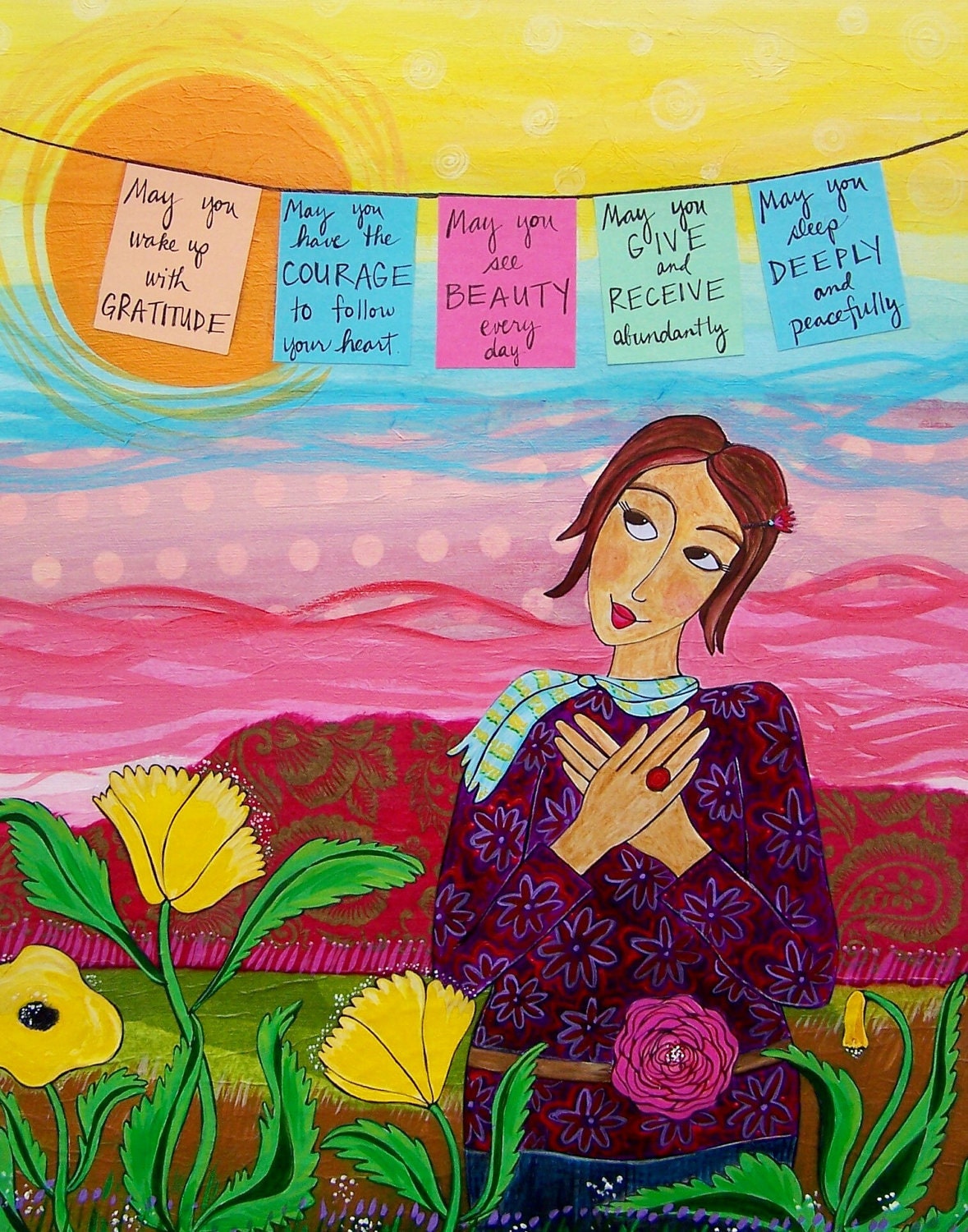 I have something I want to write about but I keep hesitating. How can I write about something so big, so tender, so heart-melting? But I know I need to write about it because it won't leave me. And I think by writing about it, it will help me put things in perspective. And maybe it will help you put things in perspective. And I'm here to share, to move through the fear, to allow this living to open me, to come out on the other side with a heart more awake--more alive.
Someone very near and dear to me has gone from being a young, active, moving, grooving person to not being able to breathe on her own. Walking, anything that requires movement, is a major strain, she is on oxygen 24 hours a day, she gets nose bleeds at night because she's on oxygen 24 hours a day. She has weekly doctor's visits which, last week, resulted in her being admitted to the hospital. She's lost weight and more weight, she can no longer shop in a grocery store or drive without help. She no longer enjoys eating because food doesn't taste good (due to all of the medication she's on).
After years of not being able to pinpoint what's going on, the doctors have finally concluded that she has Pulmonary Hypertension and the only thing that can save her life at this point is to have a lung transplant. She's exactly my age. And she's my sweet, good-hearted, would-do-anything-for-anyone sister-in-law. My husband's dear sister.
As I sit here and write this, I breathe deep, satisfying breaths all on my own. My lungs open and expand, the air moves in and out with ease. I can walk with ease. I can run and shop for my own groceries. Food tastes good. I am healthy and full of life. There are so many possibilities.
Tears of gratitude fill my eyes. These moments of living are so very precious. This breath, the one that you are breathing right now, is so very precious.
May you wake up with gratitude
May you have the courage to follow your heart
May you see beauty every day
May you give and receive abundantly
Life is far too short to waste time doubting yourself, to hold yourself back, to press yourself down, to be ruled by rules and shoulds, to tolerate what is no longer tolerable, to care about what they will think. Life is too short to not do that thing you know you need to do.
Life is too short to blame and shame and hold grudges, to beat up on yourself. Life is too short to worry about whether you're good enough---to live half way.
I see so clearly that life is to be Lived with a capital L. To embrace. To savor. To breathe in deeply. To Love with the whole of ourselves. To open and open and open. To be the most YOU you can be.
Do you agree? I know my beautiful sister-in-law would.